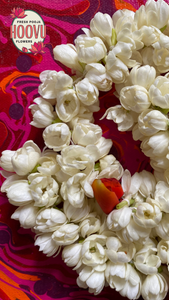 The white petals of Jasmine are symbolic for purity—both of the deity themselves and symbolizing purity and forgiveness for the worshipper. As a symbol of love and purity, it's not surprising that jasmine plays an important role in Indian weddings, too.
Hoovu's new digital screensavers, curated exclusively for flower lovers!
Our team will send in the digital copy through email or WhatsApp.