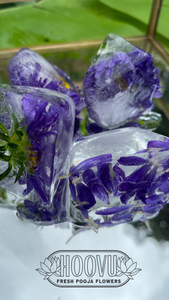 Asters are the stars of the fall garden with beautiful daisy-shaped flowers that bloom when many summer flowers are fading, providing late-season nectar for our pollinators.
Purple asters symbolize wisdom and royalty and are the most popular color. The Aster flower blooms in pink, red, white, lilac and mauve. This flower became a symbol of love when in Greek mythology it was placed on the altars for the gods.
Hoovu's new digital screensavers, curated exclusively for flower lovers!
Our team will send in the digital copy through email or WhatsApp.